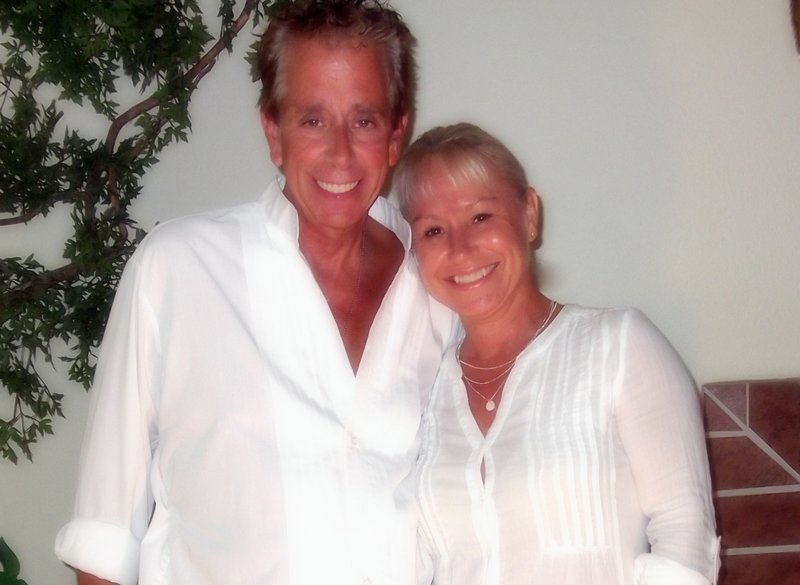 RANDALL BARBERA and LISA CHAPMAN are the people who own and operate Antique Trunk Restoration and Design.  What started as a hobby many years ago, now has grown into the "Go-To" place on the West Coast (and nationally) for those demanding the utmost quality antique trunk restoration available today.  Antique Trunk Restoration and Design estimates that over one thousand antique and vintage trunks have been restored in less than a decade and the passion for old trunks (and also the rigorous work schedule) that belong to both Randall and Lisa, is the engine that keeps them excited about their work.   Attention to minute detail, creative design and 'fix-it' skills, expert craftsmanship combined with the ability to really listen to our clients, are some of the reasons why the company has the outstanding reputation that it enjoys.
"We have the best jobs in the world! " notes RANDALL BARBERA.  "Every antique trunk that comes to our shop is unique, with special needs and requiring varied attention.  How could you ever get bored with projects that are so different and that require such individual creative solutions?"
Each and every antique trunk restoration project that we have had the privilege of working on has equal priority and we guarantee that every client will be completely satisfied with our work. If you have a steamer trunk, wardrobe trunk (yes, we are probably the only company in the US to restore these!), Jenny Lind, barrel top trunk, camel back trunk, coffee table trunk, Louis Vuitton, Goyard or ANY make or model in need of repair or a facelift, Antique Trunk Restoration and Design has solutions.
Antique Trunk Restoration and Design offers two services that intertwine.  We sell antique trunks which we have restored and we usually find these in the raw at the usual places like flea markets, listings in the newspapers, yard sales and through word of mouth.  We sometimes embellish these trunks and try to punctuate their personalities.  Other trunks, we restore and repair and bring them back to the original condition, or as close as is possible.  Knowing how to best restore an antique trunk is something that we take great pride in, and, as we offer these trunks for sale, we try to offer a wide variety for the masses.    
Over the years, we have assembled a vast network of suppliers with the highest quality parts and materials and although we are not sellers of parts, BRETTUNS VILLAGE in Maine is where we purchase the majority of supplies needed to provide the high level of service, and quality, which we are known for.  You will find just about everything you could possibly need relating to antique trunks, and more. Our highest endorsement goes to Churchill Barton, owner of BRETTUNS VILLAGE. Check them out at www.brettunsvillage.com.