"
Antique Trunk Restoration & Design

is a team of miracle workers. Randall and Lisa are some of the nicest people I have met in quite sometime and they single handedly brought life back to my family's treasure."
Laura K. Seattle WA
Trunk Restoration Service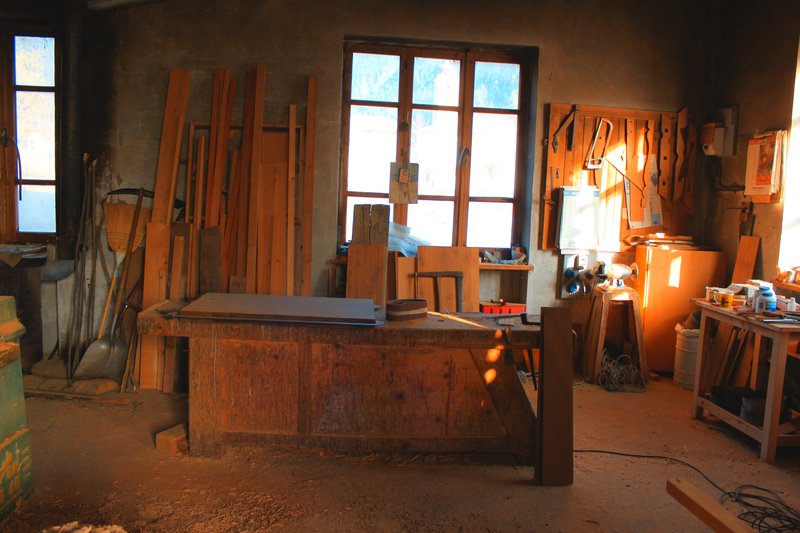 So you've just inherited a very cool antique trunk that you would like to have restored, or you have had an old, beat-up trunk that once belonged to your great-great-great uncle in your garage, and it's time to have it repaired and refinished, to use as furniture in your home or office.
"We just received my EXPERTLY restored trunk. I am sure that if my grandfather were still alive, he would love your work! Thank you so much for performing an EXCELLENT restoration!!!" Rich H. Portland OR.
Maybe you just purchased a funky looking trunk at a yard sale and would like it to look new again. or, you think "That Louis Vuitton antique trunk in the basement would look great in the living room, if only it wasn't full of mold and more presentable…."
GREAT idea to get these restored! Here's why:
We can expertly repair, refinish and restore your antique trunk, making it a possession that you will be proud to own, and to display. Once restored, it will last for generations, and will be a centerpiece heirloom. We can restore any antique trunk back to its original condition so that it looks the way it did 100 years ago. And we can also customize your trunk the way you want it to look, and what's the best part? YOU can pick the color of the exterior you think would best suit your home décor, if you like. Want a more modern feel for your trunk while having it remain true to its historical background? No problem! We can re-cover exteriors in fabrics or colors of your choosing, or remove present coverings and refinish the wood underneath for a more rustic look and feel. It's up to you.
"I was amazed by the work that Randall Barbera did and did not think such work was possible. ASTOUNDING!" Brian Kenny - Director of Collections and Archives/THE HEARST CORPORATION
This is why it is important that we speak before starting any antique trunk restoration project. The word "restore" means many things, to many different people and, because it is YOUR antique trunk, it should suit your specific vision when complete. We want you to be happy with your trunk and want you to have say in what is done to it. We are not going take artistic licence to do what we want to your precious piece, we want to you be involved! We once had a client who wanted us to paint his trunk ORANGE! That's right, orange! So what did we do? Why we did in fact do as they wished, and, believe it or not, once the project was completed, his antique trunk looked pretty ridiculous. When we sent him a picture of his steamer trunk, he then asked us to strip down the paint to the wood (which we did) and then refinish the trunk with natural stains and varnishes. We're here to help and are willing and open to any ideas that you may have!
So do you want to start enjoying, instead of storing, your trunk?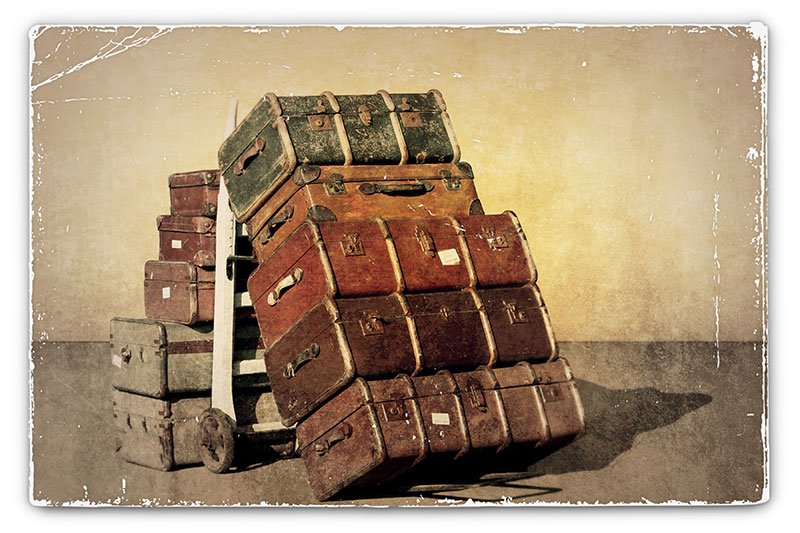 Here's how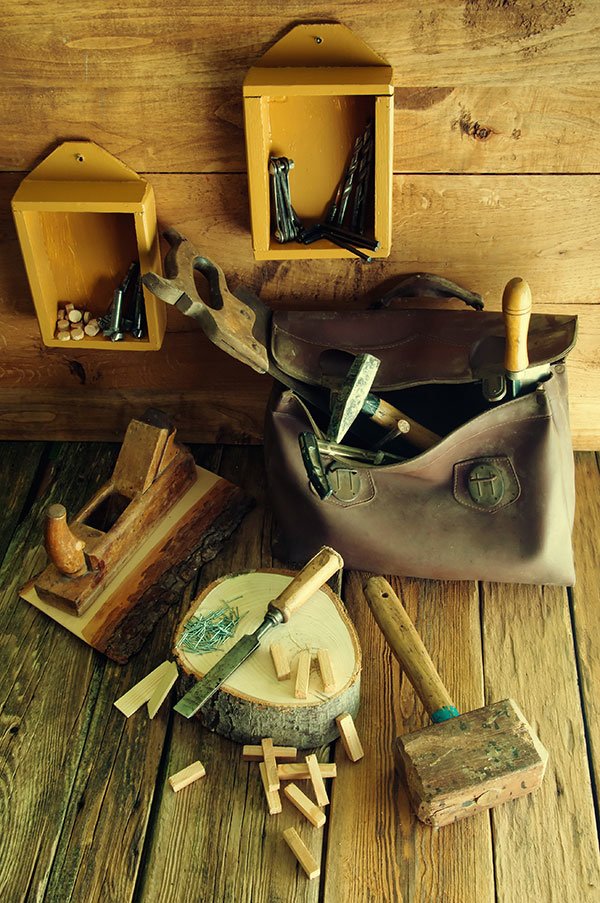 1
Take pictures of your trunk, inside and out so that we can see its condition.
2
EMAIL the pictures to us at info@randallbarbera.com, and make sure to include your phone number and best time to call you.
3
We'll review the photos and then, within a few hours, we will call you to discuss:
What you would like the trunk to look like once restored
Best ways to pack and ship your trunk (and some great tips to save money in doing so!)
Turn-around time: How long it will take for us to complete the job
Price estimate, how much this will cost to complete.
The next step will be to ship your trunk to our shop (we'll talk about it all in step #3) and once it arrives, we will make sure you know that it is resting in our shop, waiting its turn to be restored, the way you want it!